MAKE AN ONLINE RESERVATION
DOLPHIN RESORT HOTEL & CONFERENCE
ΚALAMOS!!!
All visitors will be impressed by the history and beauty of this small village with its rich green forests, clear blue sea and ancient sites. It is an ideal destination for an unforgettable holiday.
Kalamos is located just outside Athens. The ancient ruins nearby are home to the largest sanctuary in Ancient Greece "Amphiaraeion", dating back to 6th century BC, where the key God worshipped was Amphiaraus, who was known to have prophetic and healing abilities.
Also located within walking distance are great mοnasteries such as the "Transformation of our Savior" and "Saint Symeon". Standing out for its splendid architectural features is the church of Saint Nicholas which is one of the most important Byzantine monuments in Greece.
Driving down the mountain as you pass the village of Κalamos you may seize the moment and enjoy the breathtaking view of the Euboean gulf, as you approach the graphic fishing village of "Holly Apostles".
Famous archaeological sites like the Acropolis in Athens, cape Sounio, Delphi Oracle and many others, can easily be reached through the high way. The port of Piraeus, a gateway to all the Greek islands, resides at a distance of 55 km away.
Additionally, guests can visit the island of Euboea by ferry, through the port of Oropos, located at a distance of 13 km from our hotel.
Besides the exceptional natural beauty that combines ideally the mountain and sea on the crystal-clear shores of the gulf of Euboea, the visitors of "Holly Apostles" can find many restaurants and taverns offering Mediterranean dishes, fresh fish and other local specialties.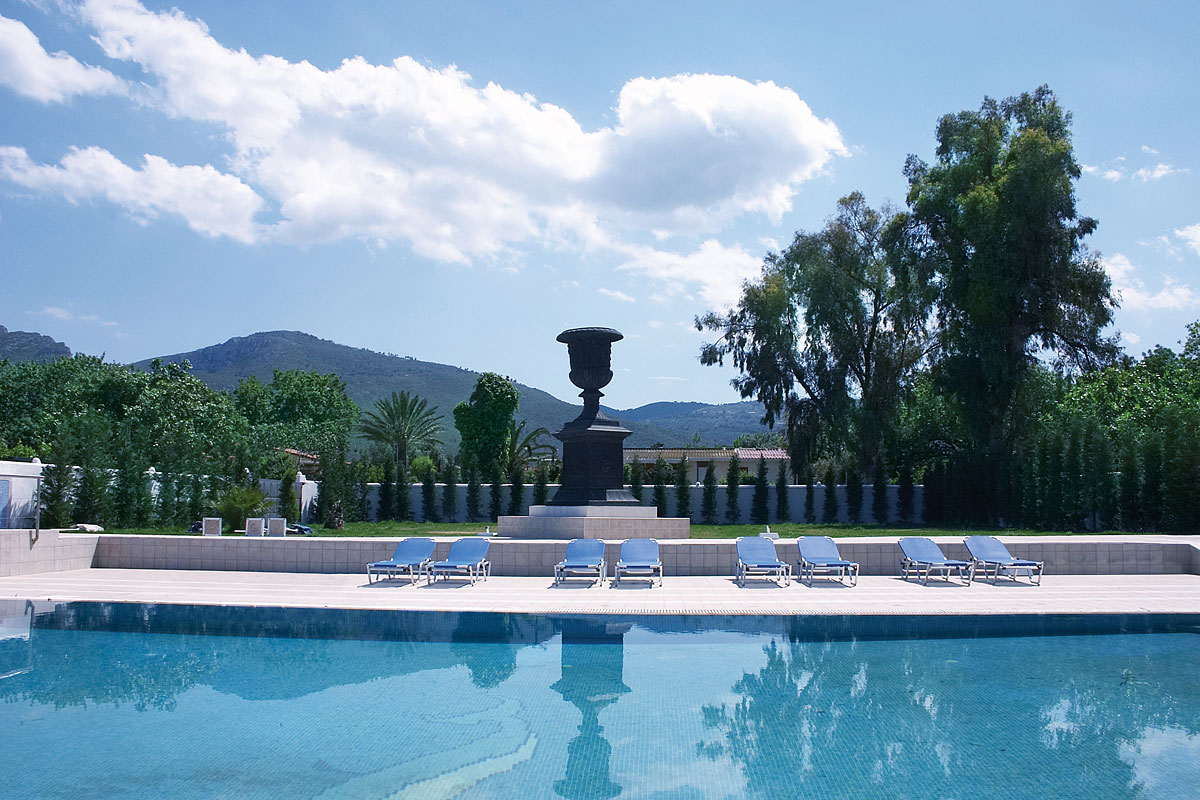 Enjoy & Remember Great Times With Us
The art of meeting your highest expectations
"Dolphin Hotel is a resort hotel situated in Agioi Apostoloi, the fishing village of Kalamos area.
Agioi Apostoloi resides in the outskirts of Athens 45 km from centre and 58 km from the International Airport. Kalamos is located close to the national highway (18 km) that leads from Athens to northern Greece and to the southern areas of Peloponnesus."
DOLPHIN RESORT HOTEL